Ideals and Doubts
Translation from: Holmes O.W., Ideals and Doubts, Illinois Law Review, Vol. 10, No. 1 , pp. 1-4
Keywords:
Ideals, Doubts,, Law, Knowledge
Abstract
In his article "Ideals and Doubts", Oliver Wendell Holmes subjects the intricate relationship between ideals and doubts within the human experience to careful scrutiny. The principles of scientific reasoning and moral skepticism, which underscores the importance of empirical evidence in understanding the world may be taken to signify an ideal, but only in a limited sense. The doubts are the limitations of human faculties inherent in Holmes's methodology towards achieving an authentic knowledge of the world and the law by implication. While, inherent complexities and unpredictability of human behavior, the fallibility of human reason and general human predicament that presumably lie beyond the reach of scientific inquiry may catalyze these doubts to unfold, they give birth to critical reflection leading to a deeper and more nuanced investigation of our ideals. Doubts and ideals drive human experience and one may only wonder what implications this might have for our ever-growing legal and social institutions.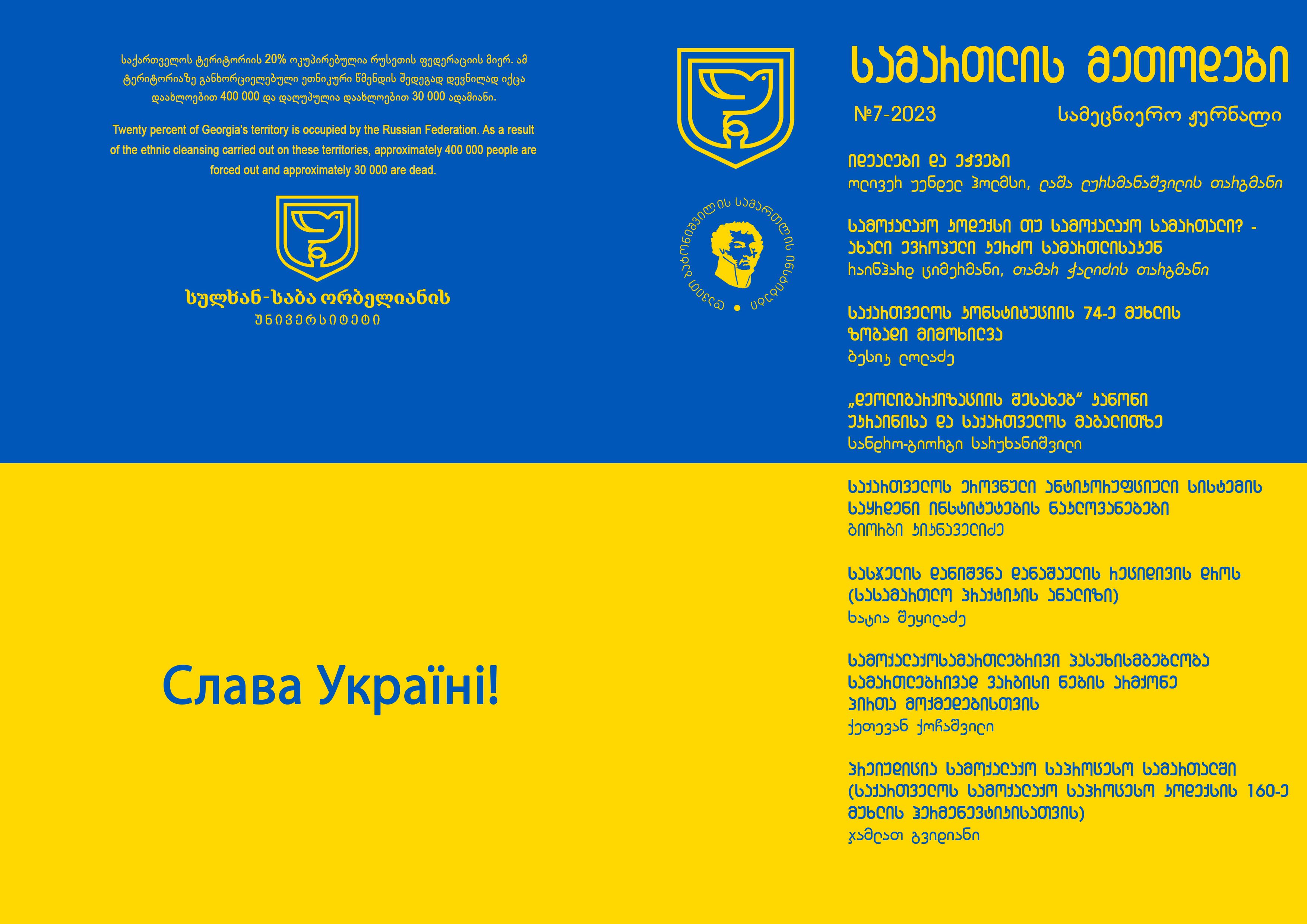 Downloads
How to Cite
Holmes ო. უ., & Lursmanashvili ლ. (2023). Ideals and Doubts: Translation from: Holmes O.W., Ideals and Doubts, Illinois Law Review, Vol. 10, No. 1 , pp. 1-4. JOURNAL "LEGAL METHODS&Quot;, 7(1). https://doi.org/10.52340/lm.2023.07.07
License
Copyright (c) 2023 Oliver Wendell Holmes; Lasha Lursmanashvili
This work is licensed under a Creative Commons Attribution-ShareAlike 4.0 International License.
.